2019 Free to Dream Benefit
Every year we have the pleasure of celebrating our youth and the accomplishments of Liberty's Promise, as well as our dearest supporters at our annual fundraiser.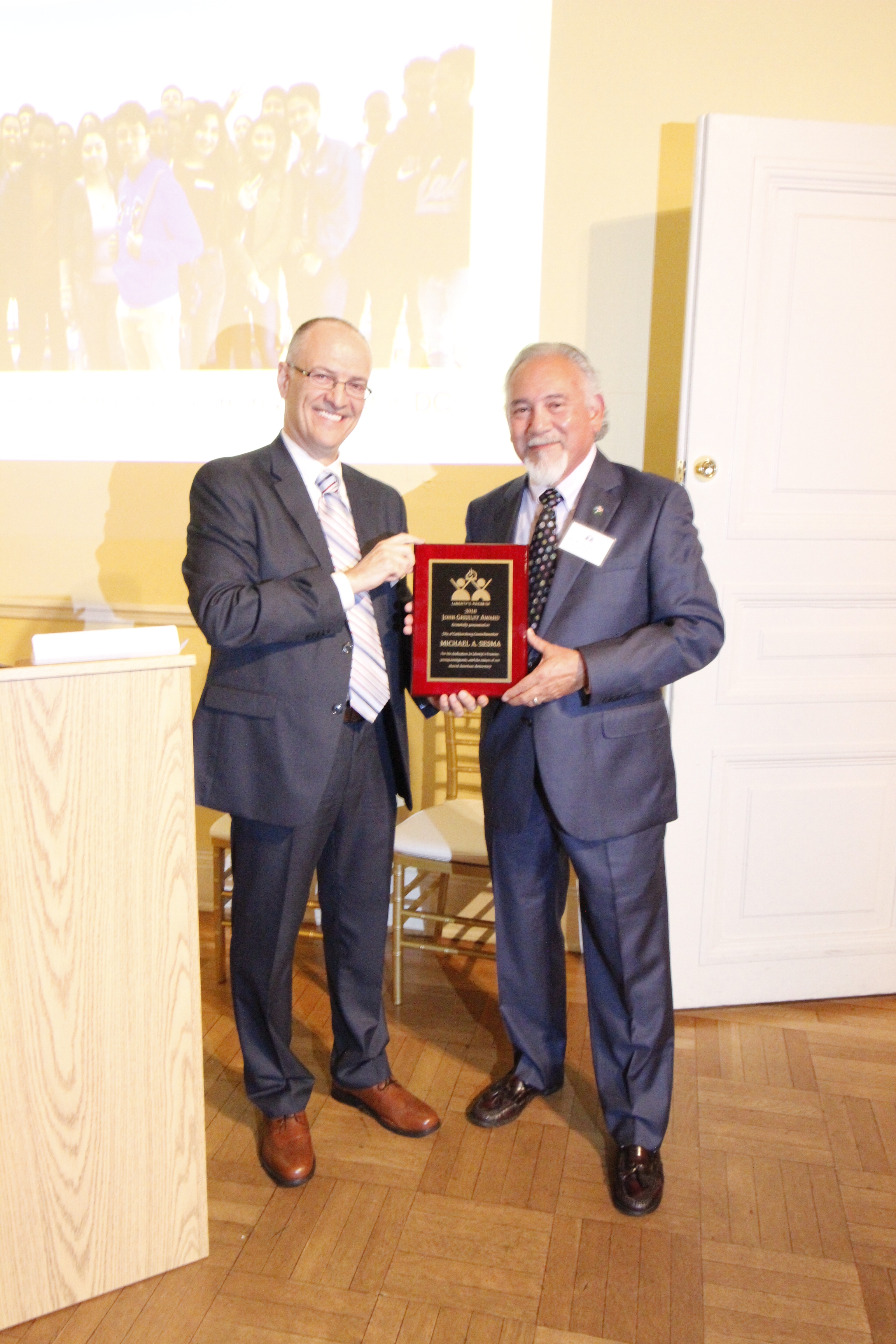 Each year we honor a community member for their dedication to Liberty's Promise, young immigrants, and the values of our shared American democracy.
John Greeley grew up in Manhattan and was a track star in high school. He joined the Marines and served in Vietnam, later to become a Marine Reserve Officer. He went on to become a practicing attorney in New York City. John had a great love for his country; he was a great patriot. He was also a man of great integrity, decency, and character. He was a great fan of the mission of Liberty's Promise, but sadly did not live to see us get to where we are today, therefore we honor his memory and his great love of America with this award.
Congratulations to our 2018 Award Winner:
City of Gaithersburg Councilmember
Michael Sesma
Past John Greeley Award Winners
2006 - Congressman Jim Moran (D-VA)
2007- Mr. William Soza
2008- Montgomery County Councilmember Valerie Ervin
2010-Montgomery County Councilmember Phil Andrews
2011- Prince George's County Councilmember Eric Olson
2012- The Honorable Laura A. Cordero
2013- Congressman Chris Van Hollen (D-MD)
2014- Montgomery County Executive Ike Legget
2015- Sarah Sherhols (former LP Program Officer)
2016- Montgomery County Councilmember Nancy Navarro
2017- Ms. Carol Trawick - Trawick Foundation